As a LEGO® retailer, you want to sell your bricks on various marketplaces. That's a smart thing to do because those marketplaces allow you to reach more customers, faster. Exactly what you need to expand your business. However, managing orders from all those different marketplaces can be a daunting task to say the least.
If you're already on multiple marketplaces, you may already use all the different order management systems of those marketplaces. Maybe you keep track of all your orders in a large accounting book. Or maybe you've made your own order management system with multiple Excel tabs. Whatever order management system you use now, chances are that it's quite ineffective and time-consuming - and that limits the growth of your LEGO® store.
Luckily, there is a way to manage and process orders effectively and without errors.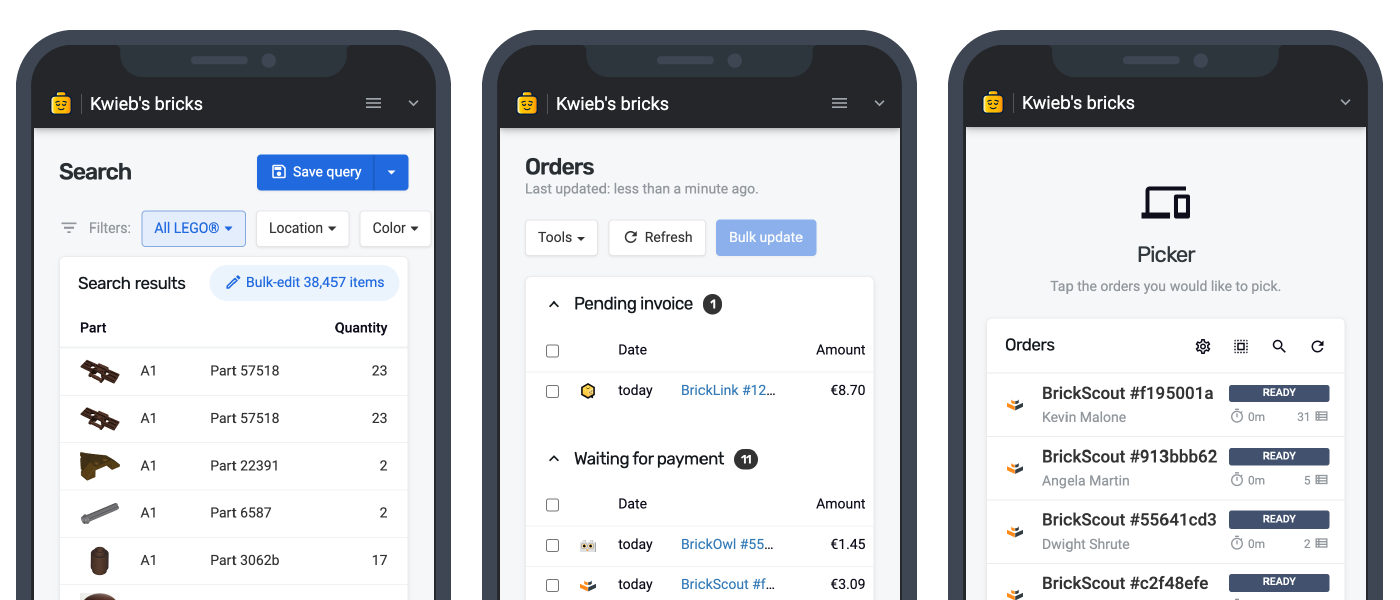 Bricqer offers a multichannel order management system that automatically gathers all orders from all the marketplaces that you're on, and presents them in a single platform. In addition, Bricqer comes equipped with all the tools you need to process those orders too. You can use all Bricqer functionality regardless of the marketplace that an order was placed on. Including the ability to automatically generate invoices, leave feedback for customers directly on the marketplace they used to buy your bricks, automatically generate shipping labels, and much more.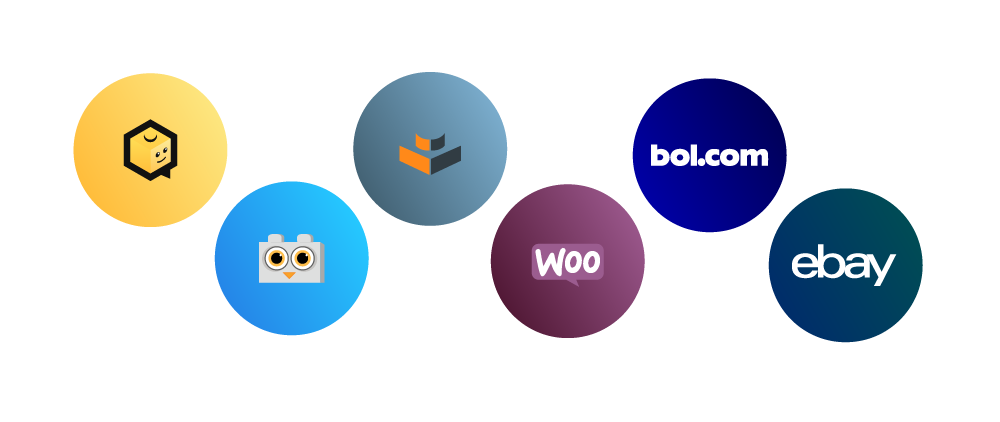 We currently support the following marketplaces:
Automatically sync with the largest LEGO® marketplace BrickLink
Expand your business with a store at BrickOwl
Reach out to European customers on BrickScout
Reach an international audience via eBay
Sell on the largest Dutch marketplace Bol.com
Set up your own website with WooCommerce
Whether admin tasks are taking over or you're struggling to process your orders effectively, our multichannel order management software helps you automate your tasks and accurately fulfill more orders. Stop constantly switching between all the various marketplace admin tools and start getting on top with our single order management interface. Free up valuable resources you can dedicate to other important areas of your LEGO® business.
Ready to get started?
Get in touch and we'll have you up and running in no-time!
Get started now