If your LEGO® business is growing, there comes a time when you can't handle things alone anymore. You need a team to help you out. In order to maximize collaboration between all employees, you need to make sure everybody has secure access to the information they need. And that's exactly where our multi-user software comes in handy.
All stores start out small with a single user account to manage their LEGO® stores. When expanding your business, you basically have three choices: share your account (which is risky), keep managing your business by yourself (which is inefficient) or create multiple user accounts for each employee. Needless to say, the latter is your best option, but must be supported by the software you use.
With a shared account, every employee gets full control over the most sensitive components of your business.
By sharing your account, everybody gets access to sensitive data. Thank about order details, such as customer's addresses, but also important HR documents or financial spreadsheets. Let alone having someone press that one wrong button that disrupts your order handling process completely. It's simply too risky.
By creating multiple user accounts with specific permissions, you get full control of what data your employees can access. Rest assured that your data is secure and protected, prevent unwanted nosing around and reduce the risk of human errors.
You're a busy person. Maybe even too busy to run your business efficiently by yourself. By using our multi-user software you can assign some of your management tasks to people who know how to do them best. This way, you can share responsibilities and free up some valuable time for yourself to do what you do best. All without having to worry about the security of your data.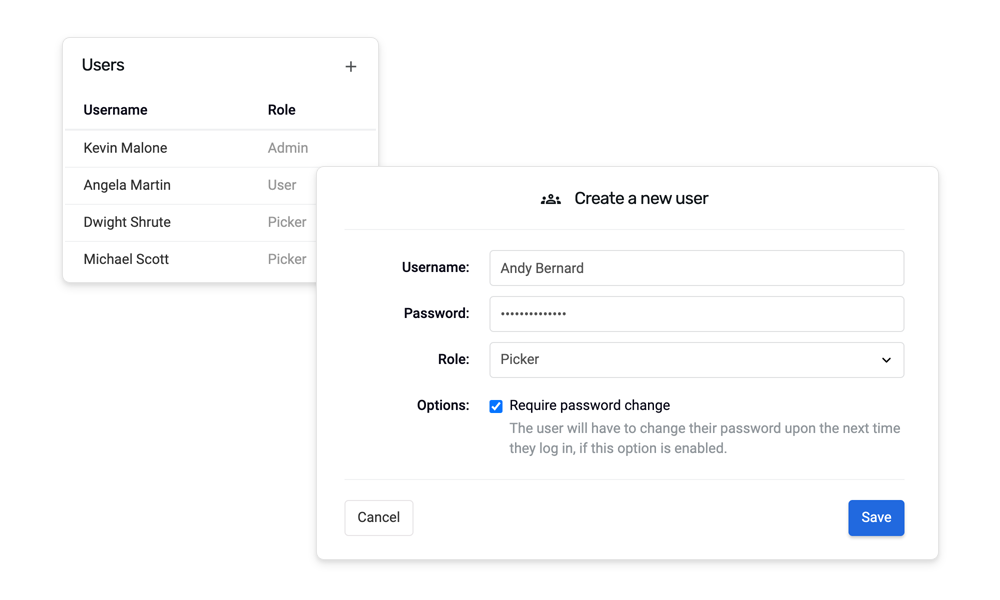 Do you want to minimize risks and focus on the things you love? Then use Bricqer and create user accounts for all of your staff. You can assign roles and permissions for every individual user account, so that every employee gets all the information they need - and nothing they don't.
Ready to get started?
Get in touch and we'll have you up and running in no-time!
Get started now